RUN EXTENDED!!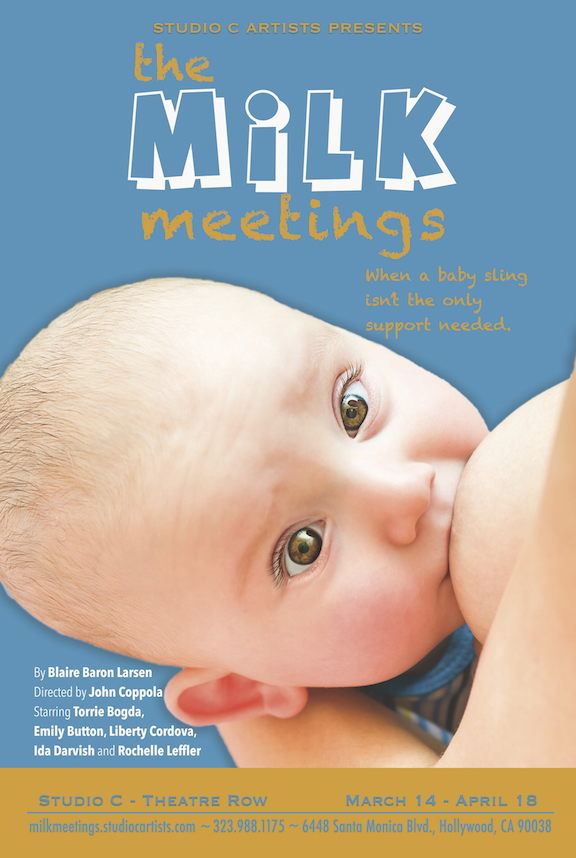 When new mothers behave badly inside a politically correct breastfeeding support group, sometimes a baby sling isn't the only support needed!
Studio C Artists is proud to present the Los Angeles premiere of THE MILK MEETINGS – a new dramedy by writer Blaire Baron Larsen, directed by John Coppola.
The Milk Meetings
Written by Blaire Baron Larsen
Directed by John Coppola 
Starring Torrie Bogda, Emily Button, Liberty Cordova,
Ida Darvish, & Rochelle Leffler
Runs FOUR Additional Dates
(8/29, 9/4, 9/5, & 9/11)
General Admission – $20.00 ($15 Early Bird*)
Approximate running time: 1 hour
A STUDIO C ARTISTS PRODUCTION
Producer:  Michael Sonntag
Stage Manager:  Alex Nicholas
Asst. Stage Manager:  Kate Robertson
* Use the promo code "earlybird" to get $5 off General Admission seating up to 24 hours prior to the performance.